Language development for

minority languages


can be a

fun challenge!

Gamification has added a whole new layer to language learning. But the creation of this type of content for minority languages was always too difficult, too expensive.
Well… not anymore!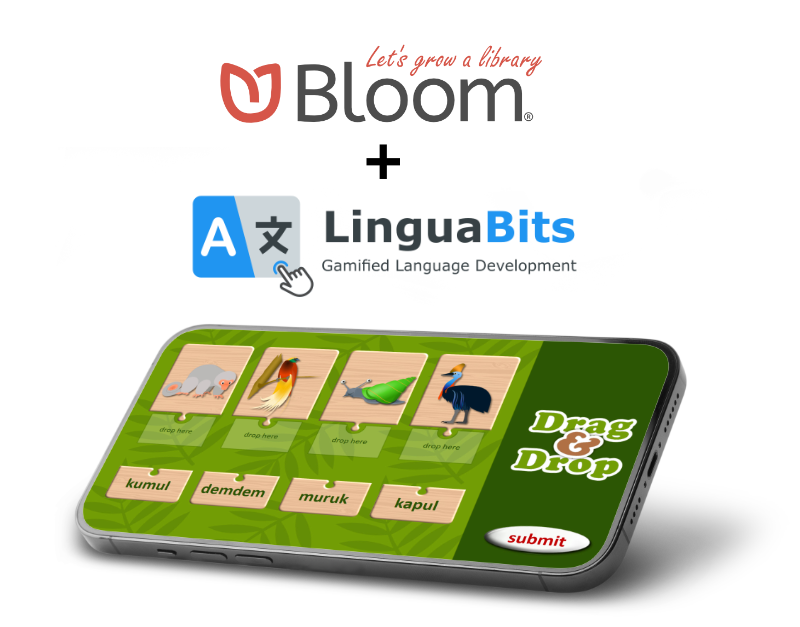 LinguaBits


LinguaBits are Active Presenter templates that you can download from this website.
Scroll down to check them out.
Do you want to learn how to use them?

Watch our tutorial video!
HOW TO USE LINGUABITS
Templates in English

ready for translation
All our templates are in English, but to prove our point these templates can easily be translated in vernacular languages, we created this demo for you.
MULTI-LINGUAL DEMO
All templates: © copyright 2023, SIL-PNG

ACTIVE PRESENTER 9

A fancy type of PowerPoint
We create our LinguaBits templates with Active Presenter.
On this website, you can download our templates to quickly get you started building your own language activities in Active Presenter.

NGO personnell can buy an educational license for $199. There is also a free, but fully functional version. This free version will place a watermark on your published work.
LEARN MORE